Environmental Drilling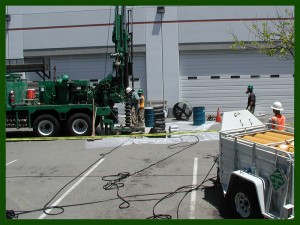 The primary focus of BC2 is environmental drilling. Since our inception in 1993, we have provided drilling services for the engineering and environmental consulting community to assist with the assessment and remediation of subsurface impacts to soil and groundwater.
From initial Phase II investigations using direct-push drilling for soil and vapor samples to the installation of groundwater extraction wells for remediation implementation, BC2 Environmental has the equipment and experience to complete your drilling project safely, correctly, and on budget.
We are capable of most methods of drilling including hollow-stem auger, sonic, air and mud rotary, casing hammer, direct push, and wireline coring. BC2 has the people and equipment you need to get the job done!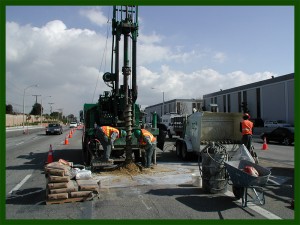 BC2's clients include many of the leading environmental engineering firms, consultants, general contractors and petroleum companies in the United States. BC2 serves as a primary drilling contractor on some of the most notable public and private-sector programs in California.